We realize and understand that companies and small businesses today are carefully planning and allocating their social responsibility budgets, but we are positive that spending your valuable resources on our programs will be one of the best investments for the future of the ever-expanding global community. Your contribution will help provide a small piece of the American dream in Nepal. Please click the link below to see the sponsorship package.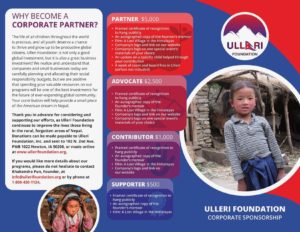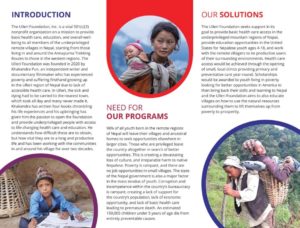 Thank you in advance for considering and supporting our efforts, as Ulleri Foundation continues to improve the lives of those living in the rural, forgotten areas of Nepal. Donations can be made payable to Ulleri Foundation, Inc. and sent to 102 N. 2nd Ave. PMB 1022 Newton, IA 50208, or made online at www.ullerifoundation.org.
If you would like more details about our programs, please do not hesitate to contact Khakendra Pun, Founder, at [email protected] or by phone at 1-800-430-1124.